Travel Experts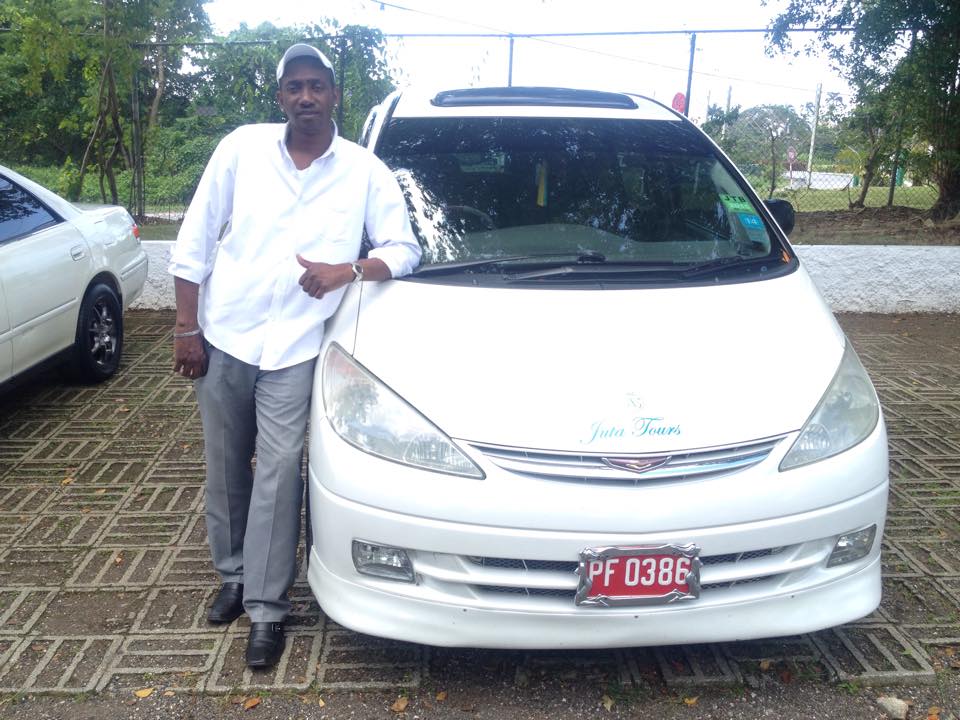 Kenroy Anderson
Kenroy Anderson lives in Cauldwell, Hanover with his girlfriend and two children. Kenroy has many years of experience providing transportation; taxi and tour services throughout Jamaica. He now operates out of Royalton Resort and Spa where he provides tour and taxi services. He was also a driver at Point Village Resort and Spa as well as Hedonism II. Kenroy is a positive, friendly, helpful, reliable, honest taxi and tour business man that makes sure all the time he gives of his best by providing Jamaica Airport Transfer, taxi and tour transportation services with Kenroy's Jamaican Tours. All of his vehicles are fully insured and licensed.
Contact Kenroy
Why Choose Us
Uniqueness
Kenroy's Jamaican Tours ensures that it goes above and beyond for its clients to satisfy their transportation needs, no matter the situation.
Trust
In any organization there must be a pillar of TRUST. Our clients must believe and know that their driver has their best interest at heart and will protect them from the moment of pick up until the drop off.
Quality Service
This entity strives to provide quality service to its customers at all times by continuously displaying the knowledge they possess of the job.
Affordable
As affordability is a key factor in any business venture, all our prices are set specifically to match the budget ranges of all our clients no matter their economic class.
Always on Time
when booking with Kenroy's Jamaican Tours there's no room for worry if not getting picked up or reaching your destination on time.
Friendly Drivers
All our drivers are warm, welcoming and friendly, not only first impressions but qualities they possess within.
Customized Tours
Once you're on the island, we go anywhere your heart desires. Customize your own excursions/tours and we will be more than happy to transport you. There's no journey too long when you have a good driver at the wheel, reggae music in your ears and a cold Red Stripe beer in one hand.
Clean and Comfortable Vehicles
We are no hotel but we do keep our vehicles spotless, inside and out. We are providing a service to you, one which you are paying for so we would not expect you to expect anything but the best. A clean and comfortable vehicle for a clean and comfortable ride!
Simply, we are just better than the rest!
Simply, we are just better than the rest!